Growth Hacking Tactics 8 ::
Be FAST!!! (and Furious)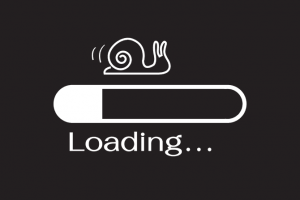 Kali ini tim JaringanHosting.com akan membahas Growth Hacking Tactics 8 : BE FAST !! (and furious) . Website Masa Depan adalah yang CEPAT dan HEBAT
Bukan balapan mobil sih, tapi maksudnya balapan kecepatan akses website/blog Anda ketika di buka oleh visitor.
Siapa sih yang suka buka website/blog lemot? NGGAK ADA !
Semua orang di dunia ini pasti lebih suka main ke website/blog yang memiliki kecepatan akses tinggi. Oleh karena itu, kecepatan akses sebuah website/blog juga akan mempengaruhi banyak atau sedikitnya visitor yang datang.
Bagaimana ya caranya supaya website / blog jadi lebih cepat loading nya?
Pakai Plug-In Secukupnya
Coba di cek dulu website/blog Anda, terlalu banyak plug-in atau tidak ? Kalau terlalu banyak plug-in, coba pelajari lagi, apakah semuanya bermanfaat untuk semua visitor?
Banyaknya plug-in pada halaman website/blog Anda akan menambah beban kerja dari website Anda. Makin banyak beban kerja, jadi makin lelah dan jadi makin lemot.
Tema
Ada yang pakai WordPress/Blogspot tapi temanya aneh-aneh dan memperlambat loading page? Coba ganti temanya menjadi lebih sederhana, toh banyak tema yang bisa di download (free maupun berbayar). Pilih yang paling sesuai dengan isi website/blog Anda, dan jangan sampai mengganggu kecepatan loading.
Pilih tema yang sewajarnya saja, jadi kalau ada visitor yang datang, mereka juga tidak terganggu pemandangannya
Pilih Hosting dan Server yang BERKUALITAS
Di Indonesia, begitu banyak hosting service yang menawarkan harga sangat murah (dan bahkan GRATIS) untuk web hosting di tempat mereka. Tapi, jadilah web-developer dan blogger yang pintar J
Jangan tergoda begitu saja.. ya kalau service nya memuaskan, ya kalau mereka supportnya bagus, ya kalau server nya di monitor secara berkala.. kalau tidak ? RUGI deh . Bisa lemot dan jadi siput nanti website Anda.
Ingat, website dan blog Anda itu investasi. Anda bisa mendapatkan banyak uang hanya dari website dan blog Anda. Anda bisa saja tiba-tiba di rekrut penerbit untuk membuat buku hanya dengan melihat web/blog Anda.
Benar-benar investasi yang tak ternilai kan?
Untuk investasi sepanjang usia Anda itu, jangan pernah mau di permainkan oleh jasa hosting dan server abal-abal.
Simak juga ulasan tentang Perbedaan Harga Hosting dan Alasan Website Anda Pelan .
Hosting di JaringanHosting.com saja supaya investasi Anda makin istimewa.. 99,9% Jaminan UPTIME loh
Manajemen Konten
Ini juga penting ya teman-teman blogger..
Konten website tentu sangat berpengaruh. Lebih cepat mana antara buffer video dan load artikel tulisan?
Terlalu banyak konten yang "berat" di page Anda, akan mempengaruhi kecepatan akses website Anda. Kalau mau menyertakan video juga boleh, tapi kalau konsentrasi website/blog Anda bukan video (seperti youtube) , maka lebih baik dikurangi saja. Sebagai gantinya, silahkan sertakan gambar yang menarik
Tips Growth Hacking Tactics 8 : Be FAST ! (and furious) dari tim JaringanHosting.com
Silahkan di coba dan semoga bermanfaat

RELATED POSTS :